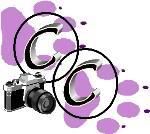 Here's another Meme I've been swearing I was going to start doing and just haven't done it. I set myself a reminder last week though and here we are. My very first Camera Critters post.
This is Poppa doing his "Puny Humans" act. How can something so pretty be so freakin rotten?
Check out the other Critters or Join camera Critters too by clicking on the button above.
Nessa